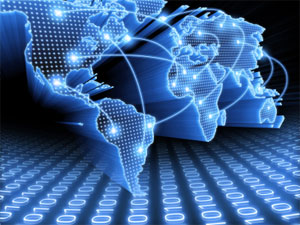 Are you looking to increase traffic to your company website? Do you want your website to bring in revenue for your company? Have you been waiting for the day when your website will finally look the way you want it to? At Internet Business SEO, we offer search engine optimization & mobile friendly web design services that help you achieve these goals and more. When you combine our knowledge of SEO content writing with website design that is conscious of what search engines can and can't crawl, you'll see increasing traffic to your website, your business moving to the top of search engine results, and clients being drivin to contact your Minnesota business.
Search Engine Optimized Websites
Part of representing your company well online is having a well-designed website that is optimized for search engines in both the on-page SEO as well as how the code is presented. This includes the layout and style, but you also need a website that has rich, unique content that will help your website be seen by search engines. The more relevant, optimized content your website includes that relates to your businesses goods, services, or mission, the more likely it is to show up when someone searches for those keywords. From there, your website and content can be picked up by third-party advertisers, who will promote your business for you.
White Hat SEO Blogs and Content Management
Once you have an SEO company website, you'll need more than just search engine optimized web pages; you'll need to have regularly updated SEO content so that your website stays relevant in search engines. Generally, the more relevant your content is to the search engines, the higher up it will appear in search results. Although you'll find companies that can promise you a quick SEO website design that will be riddled with SEO keywords and content, it's important to know that the type of content matters to you, your customers, and to search engines. That means that when we write SEO content for your business website, it will be high-quality content that accurately represents your company's image and voice.
Social Media Website Integration
We'll also help you integrate social media into a company website, ensuring that all of your social media and website accounts are connected. This way, your clients or customers can easily connect with you, share your content, and revisit your website or social media pages at any time to make communication easier. We'll even create a company Facebook page for your business so that you don't have to worry about it. With website design services, SEO blog and content writing, social media integration, and more, you can't go wrong with Internet Business SEO. Contact us today at (612) 205-5468, and we'll begin promoting your Minnesota company online.